Tree Services
Trees add a certain freshness and charm to your property and it is a pleasure to have them there. But this also means that you have to be particular with their maintenance and care. Tree services are very different from standard landscaping services though they are a part of the latter. If your property has a number of trees, you will need to hire expert tree services at some point or the other. Tree services include tree planting, removal and other services such as: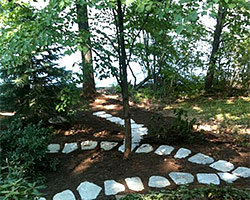 Tree Pruning and Trimming
Shrub Care
Hedge trimming and pruning
Tree planting
Clearing Lots
Mulching
Tree Removals
Tree Maintenance
Emergency Tree Removal
Stump Grinding
Curb Appeal
Adam's Tree & Landscaping based in Culpeper covers a number of aspects in tree services. You will require these services even if you do not have any other landscaping elements like lawns on your property. This is a very specialized field and we have the horticultural knowledge to carry out the work to perfection. When you have well-maintained and trimmed trees on your property it adds to the curb appeal of your property and ups its value as well.
Other Benefits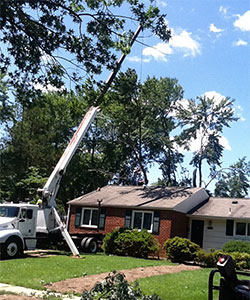 It also brings down the temperature levels on your property, shades the large windows and helps in reducing air conditioning costs. Trees also help in reducing pollution around your property and can be used as privacy barriers as well. Our tree services help in ensuring that your trees stay as healthy and fresh-looking as you want them to be. When we provide you tree services, you know that your trees are in good hands and that you reap the benefits of having all that greenery around you.
It is also important to understand that just because your trees look green and lush, they may not always be healthy. The roots and the branches have to be cared for and the extra braches have to be trimmed on a regular basis. In some areas, if the foliage is too thick, it might block the sunlight completely and the grass, bushes and other small plants that are around it might not get sufficient sunlight and air. In effect, this will impact their health and ruin the balance of your landscaping as well.
The Change
When you opt for our tree services, we ensure that all these aspects are taken into account and that your trees are as healthy as they are meant to be. You can opt for one-time tree services, but it is much better from a maintenance perspective to get regular tree maintenance at least 2-3 times a year and you can opt for an annual contract instead.
If you live in Culpeper, Fawn Lake, Manassas or any of the surrounding areas, and need reliable and efficient tree services, call Adam's Tree & Landscaping right away on 1800-555-6786. Within no time at all, you will notice the difference in the way your trees look and the rest of the garden or yard will look better too.
We Provide Services to the Following Cities and Towns in VA:
Louisa, VA
Orange, VA
Fauquier, VA
Loudoun, VA
Stafford, VA
Lake Anna, VA
Fawn Lake, VA
Cascades, VA