Landscape Services
When you have a beautiful home, you also want to ensure that its surroundings are equally beautiful. The one way to ensure this is to opt for Adam's Tree & Landscaping's landscaping services. We have been providing the most exceptional services to various cities around Culpeper. Our customers know that when they have us on board, they are hiring the best. We provide integrated services and cover all the aspects of landscaping such as: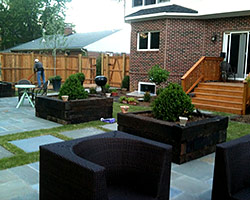 Softscaping
Hardscaping
Plantings like trees, shrubs as well as ornamental grasses
Irrigation
Water Features
Outdoor lighting
Retaining walls
Fireplaces/fire pits etc
All grading & site work
Other outdoor features
The Perfect Look
We know from our years of experience that the perfect look in any landscape never happens by accident. This is because the layout of every property is different and some land is also graded. The size and spread of the land also differs and so do the requirements of the homeowners. Some people prefer landscapes that have more greenery and we create spaces with more lawn areas and also ensure that there are perennials all over the place.
The Maintenance Factor
Contrary to this, some of our customers are too busy and need landscape services solutions that are low-maintenance. This is a very common request nowadays and in the long run, also a very cost-effective one. When it comes to low maintenance, we manage it by adding more hardscaping. We might cut down on the lawn areas and add trees that are hardy and perennial. These are also low-maintenance. When you have less lawn and plantings on your property, it goes without saying that you do not have to worry about too much of maintenance.
Methodical Approach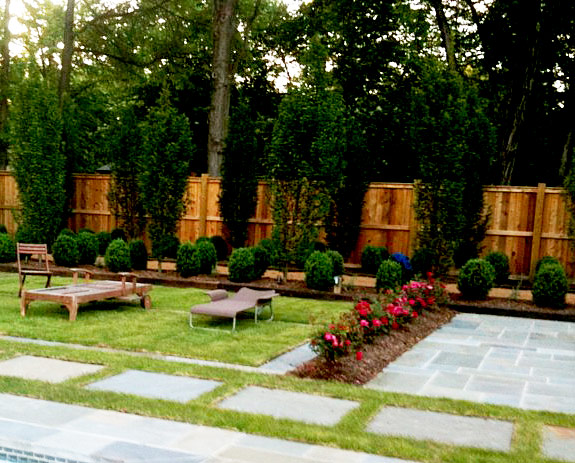 When we provide you with landscape services, we go about it in a very methodical manner. Creating the right effect takes a lot of time and trouble and we like to ensure that you receive the best services possible. In this effort, we:
Plan - The planning phase is a very important one in landscape services. Our effort is to create landscapes that are functional, sustainable and ones that will suit the needs of the homeowners. We also like to incorporate your design vision into the landscapes that we create for you


Design - Once the planning phase has been completed, we keep all the design concepts in clear view and then finalize the one that you have liked the best. The project is then taken to the next phase.


Install - In the installation phase, we focus on acquiring the best materials, most skilled personnel and ensuring that the installation is carried out to perfection. Our supervisors ensure that the work progresses in a seamless manner.


Even as we do all of this, we focus on landscape services that are budget-friendly and offer very sustainable solutions. When you approach Adam's Tree & Landscaping for landscape services, rest assured that the job will be carried out to perfection. We have hundreds of satisfied customers across Fawn Lake, Spotsylvania, and Fredericksburg, who vouch for our landscape services. For more information, contact us on 540-229-5411.
We Provide Services to the Following Cities and Towns in VA:
Louisa, VA
Orange, VA
Fauquier, VA
Loudoun, VA
Stafford, VA
Lake Anna, VA
Fawn Lake, VA
Cascades, VA